HOURS: 8:00 a.m. to 4:30 p.m. – Monday thru Friday except holidays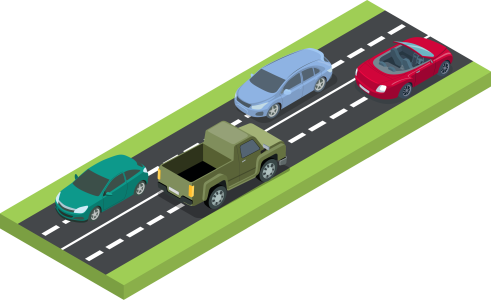 45 DAY TAGS must be purchased prior to transferring a certificate of title
All liens on the face of a certificate of title must be canceled by the Clerk of Courts Title office. Liens may be canceled in any county in the state of Ohio
When you sell your motor vehicle, MAKE SURE the buyers name and address, the purchase price and mileage information are filled out in full in the presence of a notary public before your signature is notarized
Never make any alterations, erasures or use whiteout on a certificate of title. If this is done, the title becomes null and void and a new title will have to be issued
Used vehicles purchased out-of-state require a serial number inspection
A certificate of title may be obtained in any county in the State of Ohio.
Your Social Security Number is REQUIRED BY LAW WHEN applying for a certificate of title
A transfer of title must be made within 30 days of notary date to avoid a $5.00 penalty
DO NOT leave your certificate of title in your car. It is similar to the deed of your Real Estate Property. It is your only proof of ownership. Take good care of it.
NOTE: Title Fees payable by cash, check, credit card, or money order. 
All fees subject to change. For more information go to www.ohiobmv.com.